Types of Dental Restoration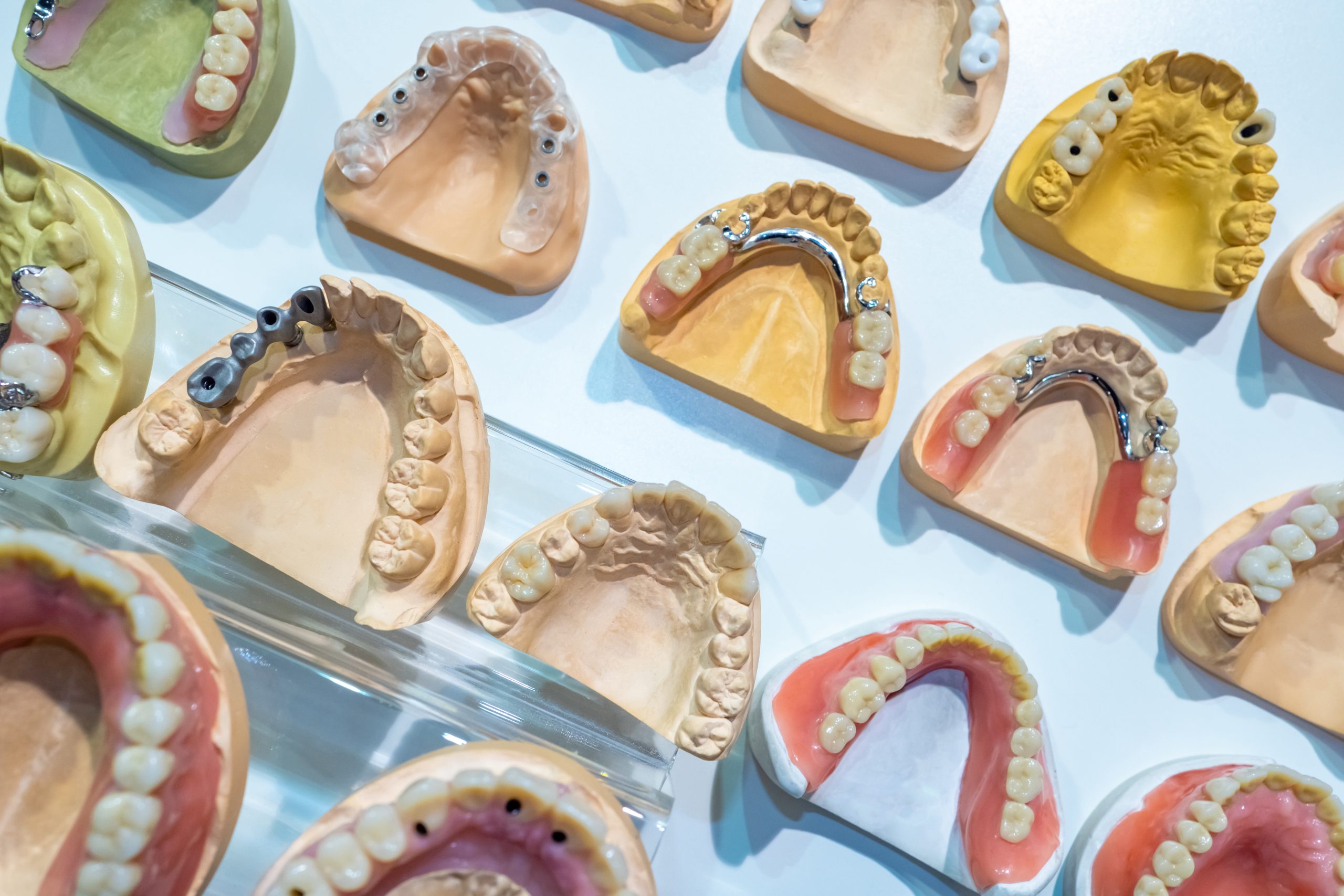 Dental restoration can boost your confidence and restore your tooth's natural function.
There are many ways a dentist can restore your teeth; some can be done in one visit while others can take several months.
So, what are your options if you need dental restorations? Here are the eight most common types of dental restoration procedures!
8 Types of Dental Restoration
Dental restoration is the perfect way to restore your natural smile and functionality. Instead of dealing with pain, crooked teeth, or missing teeth, dental restoration is there to fix all of the above and more.
Dental Fillings

Dental fillings are a very common form of dental restoration. People of all ages get them because they are the perfect fix for small cavities.

Dental fillings involve removing decay within the tooth and replacing it with a composite solution. The filling is usually the same color as your tooth, so it's a virtually invisibly fix!

Dental Crowns

Dental crowns are used in many types of dental restoration. They replace entire teeth or just the enamel to restore tooth function and/or aesthetics.

This is a great option if you have uneven or damaged teeth.

Dental Bridges

Dentists use dental bridges to "bridge" the gap when you're missing a tooth. While bridges can replace multiple teeth, they are strongest when used to replace one tooth.

There are several types of dental bridges, so talk to your dentist to see which one is right for you!

Inlays and Onlays

Inlays and onlays can be compared to fillings because they replace small portions of teeth. The difference is they replace a much larger section.

Like fillings, inlays and onlays require the damaged part of the enamel to be removed, then replace what was taken away.

Dental Bonding

Dental bonding is perfect for chipped, cracked, or discolored teeth.

It involves layering composite material over your tooth to fix and even out your tooth.

Dental Implants

Dental implants are a very common type of dental restoration. They are so popular because implants often last a lifetime. You may have to replace the crown, but they are the longest lasting and most functional option for tooth replacement.

From start to finish, dental implants can take almost a year, but they may be worth it for your dental situation.

Veneers

Veneers are similar to crowns in that they replace your enamel. However, they give you a completely brand new smile, rather than only replacing a small portion of your teeth.

Veneers are placed over your teeth, after they're filed down, as a permanent tooth replacement option. This can be purely for cosmetics, or can replace damaged and worn down teeth.

Dentures

Dentures replace most, if not all, of your teeth, and they can be permanent or removable.

Permanent dentures are attached using dental implants, while removable dentures stay in your mouth using dental glue.

Removable dentures cost less, but are less reliable. They can fall out while chewing, laughing, or even yawning.
What is the Cost of Dental Restoration?
The cost of dental restoration depends on the procedures you need. It can cost less than a hundred dollars or several thousand. To get an accurate estimate, schedule an appointment with your local dentist!
Dental Restoration in Point Pleasant, NJ
If you need dental restoration in Point Pleasant, NJ, schedule an appointment at Coastal Dental. Dr. Zicchino has decades of experience restoring teeth to their original function and giving his patients a beautiful smile.
---
About the Author
Dr. Joseph Zicchino provides a wide array of cosmetic dentistry services, including Invisalign® Clear Aligners, at his practice in Point Pleasant, NJ. He earned his dental degree from NYU Dental School and established Coastal Dental Group in 2004. For more information call (732) 714-1030 or to schedule an appointment!