Top Cosmetic Dentistry Procedures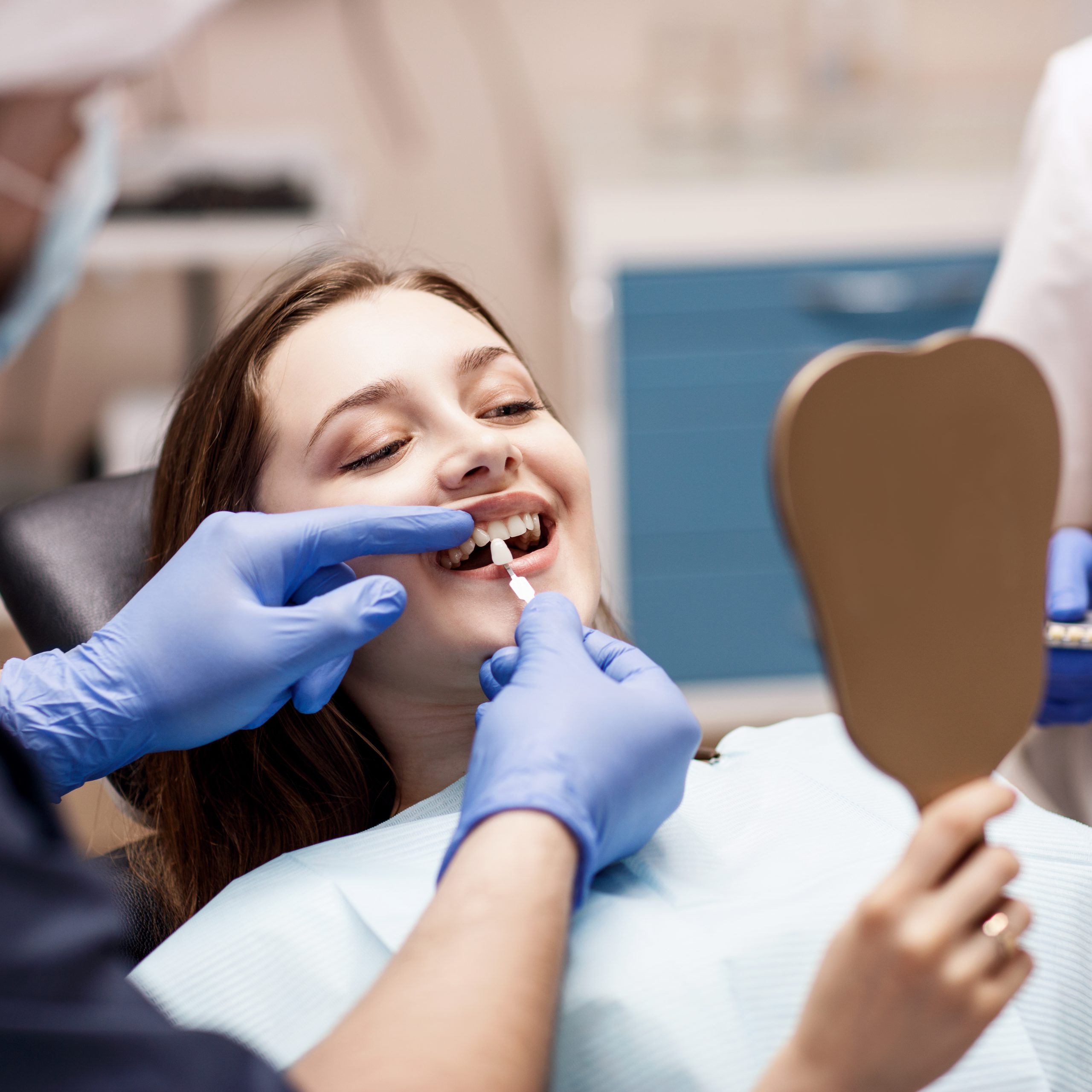 Do you want to improve your smile and restore full function to your mouth? If yes, then cosmetic dentistry is for you.
Our Point Pleasant, NJ dental office offers a variety of cosmetic dental procedures to help you look and feel your best.
Learn more about the top cosmetic dentistry services below and how they can give you a beautiful smile.
What Is Cosmetic Dentistry?
Cosmetic dentistry
refers to dental procedures that improve the look of your smile. Some cosmetic dental procedures are purely for aesthetics, while others might be medically necessary. In general,
most cosmetic dental procedures help your teeth perform more efficiently.
8 Types of Cosmetic Dental Procedures
Cosmetic dentistry can fix many dental issues. If you have damaged or crooked teeth, here are some procedures we can perform to help you regain your confidence and tooth function.
Teeth Whitening
Whether you have an upcoming wedding or just want to remove years of coffee stains, teeth whitening is for you. You can go one of two routes — in-office whitening or at-home whitening. The cost of in-office whitening is more expensive but usually takes about 45 minutes. Plus, you'll leave the dental office with visibly whiter teeth! On the other hand, at-home whitening costs less but can take several weeks.
Veneers
Veneers are a great way to improve the look of your smile and fix damaged teeth. They require your existing teeth to be healthy enough to support them. The veneer procedure starts with the dentist removing the existing enamel from your teeth and replacing it with veneers. They are strong and can blend very well with your natural teeth. For these reasons, they are a popular choice for those wanting a better smile.
Dental Crowns
Artificial dental crowns are perfect for replacing severely damaged or missing teeth. They are versatile and can be used with dentures, bridges, or simply to replace one tooth. Crowns help restore proper function to your mouth so you can chew better and not have to worry about hiding your damaged or missing tooth.
Dental Implants
Dental implants are a durable way to replace missing teeth and restore your natural smile. They work in conjunction with dental crowns to give you a beautiful, healthy smile. The implant acts as a tooth root by anchoring into your jawbone. They are a common tooth replacement option and can last a lifetime when taken care of properly.
Dental Inlays and Onlays
Dental inlays and onlays replace a damaged portion of your tooth. A dentist will remove the damage, whether it's decay, a crack, or a chip, and replace it with an inlay or onlay. They are similar to composite fillings but replace a larger portion of the tooth. Inlays replace a smaller portion than onlays and go "in" the part of your tooth that's used to chew food. Onlays, on the other hand, can replace large portions of your tooth. Sometimes, they are used to replace an entire dental cusp.
Dental Bonding
Dental bonding is perfect for chipped, cracked, or discolored teeth. It involves adding layers of composite material to your tooth to correct damage or stains. The final product of dental bonding is seamless, as your dentist will create a composite resin that's a perfect match to the shade of your natural tooth.
Tooth Enamel Shaping
Tooth enamel shaping corrects slight imperfections in your teeth. This procedure involves shaping the enamel of one or more teeth to get them to your desired look. They can make your teeth more uniform, shorten teeth that are too long, and even repair minor chips or overcrowding.
Teeth Straightening
Straight teeth don't just give you a more confident smile — they're also beneficial for a more confident smile and the health of your mouth and body. Teeth straightening can be done with braces or clear aligners, such as Invisalign®.
What Are the Benefits of Cosmetic Dentistry?
Cosmetic dentistry is beneficial for many reasons, mainly::
It boosts your confidence by giving you a beautiful smile that might not have been possible otherwise. Many people are insecure about their teeth, whether it's because they're discolored, chipped, or they're missing teeth. Cosmetic dentistry means you no longer have to feel self-conscious when smiling and talking.
Restores your mouth's function. If your teeth are misaligned or missing entirely, eating and speaking can become difficult. Plus, if these kinds of dental problems are left untreated, they could worsen or lead to other, more serious dental complications.
Cosmetic Dentistry in Point Pleasant, NJ
If you're in Point Pleasant and need a cosmetic dentistry procedure, we have you covered.
Our expert dentist
has years of experience with cosmetic dentistry and he can restore your smile in a way you'll want to show off to the world.
Book an appointment online
or
give us a call
to start your journey to a better smile.
---
About the Author
Dr. Joseph Zicchino provides a wide array of cosmetic dentistry services, including Invisalign® Clear Aligners, at his practice in Point Pleasant, NJ. He earned his dental degree from NYU Dental School and established Coastal Dental Group in 2004. For more information call (732) 714-1030 or to schedule an appointment!