What Can't Invisalign® Fix?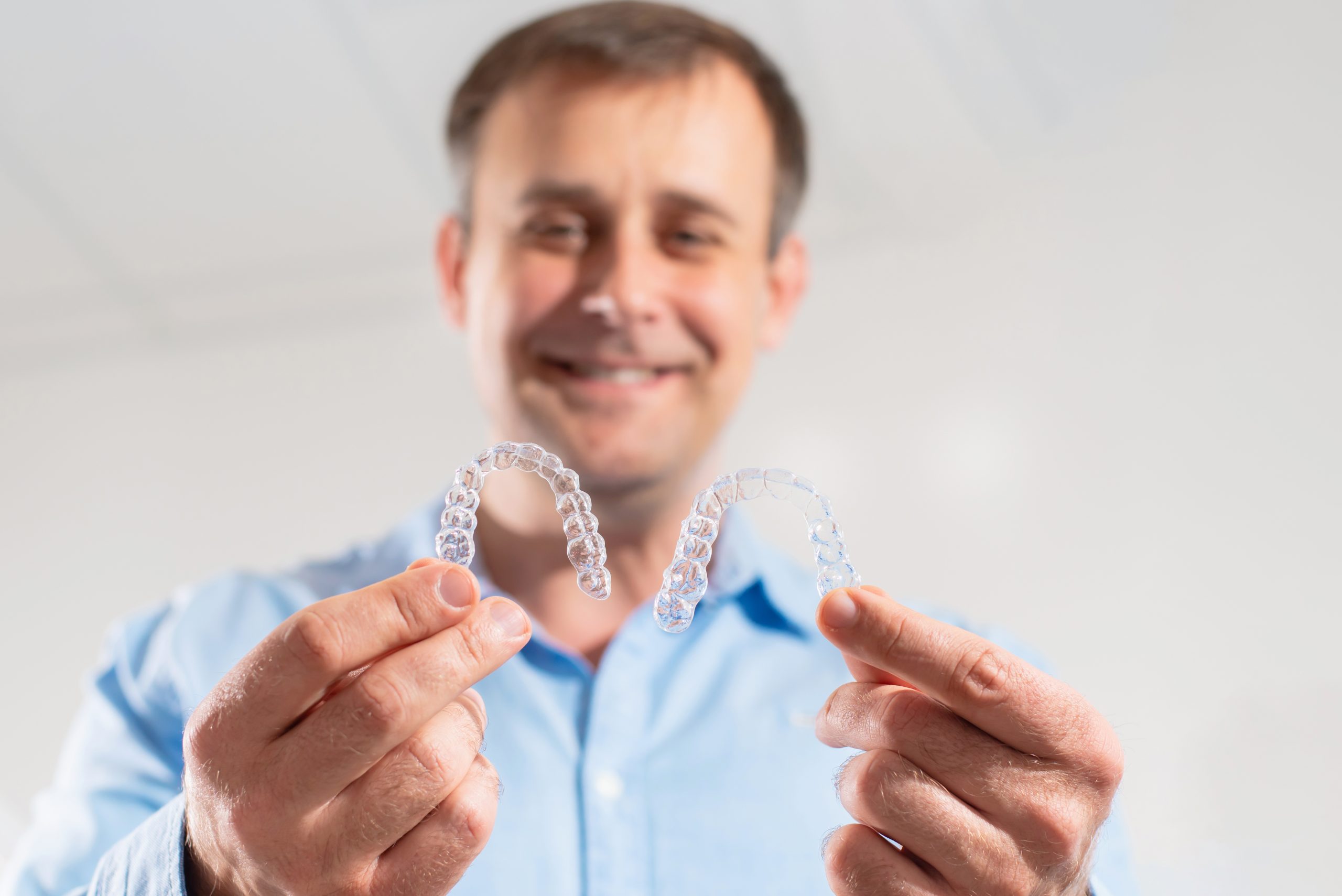 Millions have achieved straighter smiles with Invisalign®, but these discrete aligners have limitations on what they can fix.
If you're in Point Pleasant, NJ, and want straighter teeth, come into Coastal Dental to see if Invisalign® is right for you! Our experienced dentist, Dr. Zicchino, will provide a full consultation and let you know what treatment options you have to obtain a beautiful smile!
For now, here are some dental issues Invisalign® isn't able to fix.
What Can Invisalign® Not Fix?
While we can't tell you if you're a strong candidate for Invisalign® through a blog post, there are some general problems that can't be corrected with Invisalign® treatment alone.
Short or Pegged Teeth
Invisalign® needs a lot of surface area to be able to move teeth. Unfortunately, when teeth are short or pegged, the aligning trays don't have enough grip on the teeth to apply the necessary amount of force to straighten them.
Large Gaps
If you have gaps over two millimeters, Invisalign® may not be able to bring your teeth completely together. However, it can still bring them closer than they are now.
Teeth With Prior Work
Teeth that have had cosmetic or restorative work are weaker than healthy, natural teeth. Depending on the work you have had done, your teeth may not be able to hold up to the force applied by Invisalign® aligners.
We will be able to make recommendations as to whether or not the specific work you had done excludes you from Invisalign®.
Can Invisalign® Fix Rotated Teeth?
Invisalign® can correct rotated teeth to a certain degree. Major rotation needs might require surgery or braces.
It's important to correct rotated teeth because they are likely to become damaged or even damage surrounding teeth. If this were to happen, your Invisalign® treatment would need to be postponed.
Can Invisalign® Fix Jaw Alignment?
Invisalign® can indirectly fix jaw alignment.
Sometimes, tooth misalignment can cause the jaw to develop in unnatural ways. In this case, aligning your teeth may help your jaw alignment. However, you may need braces and some other appliance to properly straighten your jaw.
How Long Does Invisalign® Take to Fix Teeth?
The average treatment time is about 18 months. However, Invisalign® could take as little as six months or more than two years.
Treatment time for the entire Invisalign® process varies from case to case.
How long your treatment will take depends on the severity of your misalignment and how diligent you are with wearing your aligners.
To get an accurate answer, make an appointment and we can give you a customized treatment plan.
What Can Invisalign® Fix?
While there are a few orthodontic issues Invisalign® can't fix, it's capable of fixing many common orthodontic issues braces are used for, including:
Crooked teeth
Overbite
Underbite
Crowded Teeth
Crossbite
Invisalign® in Point Pleasant, NJ
Take the first step to a straighter smile today! Give us a call or make an appointment online; we can't wait to meet you.
---
About the Author
Dr. Joseph Zicchino provides a wide array of cosmetic dentistry services, including Invisalign® Clear Aligners, at his practice in Point Pleasant, NJ. He earned his dental degree from NYU Dental School and established Coastal Dental Group in 2004. For more information call (732) 714-1030 or to schedule an appointment!