What is Cosmetic Dentistry?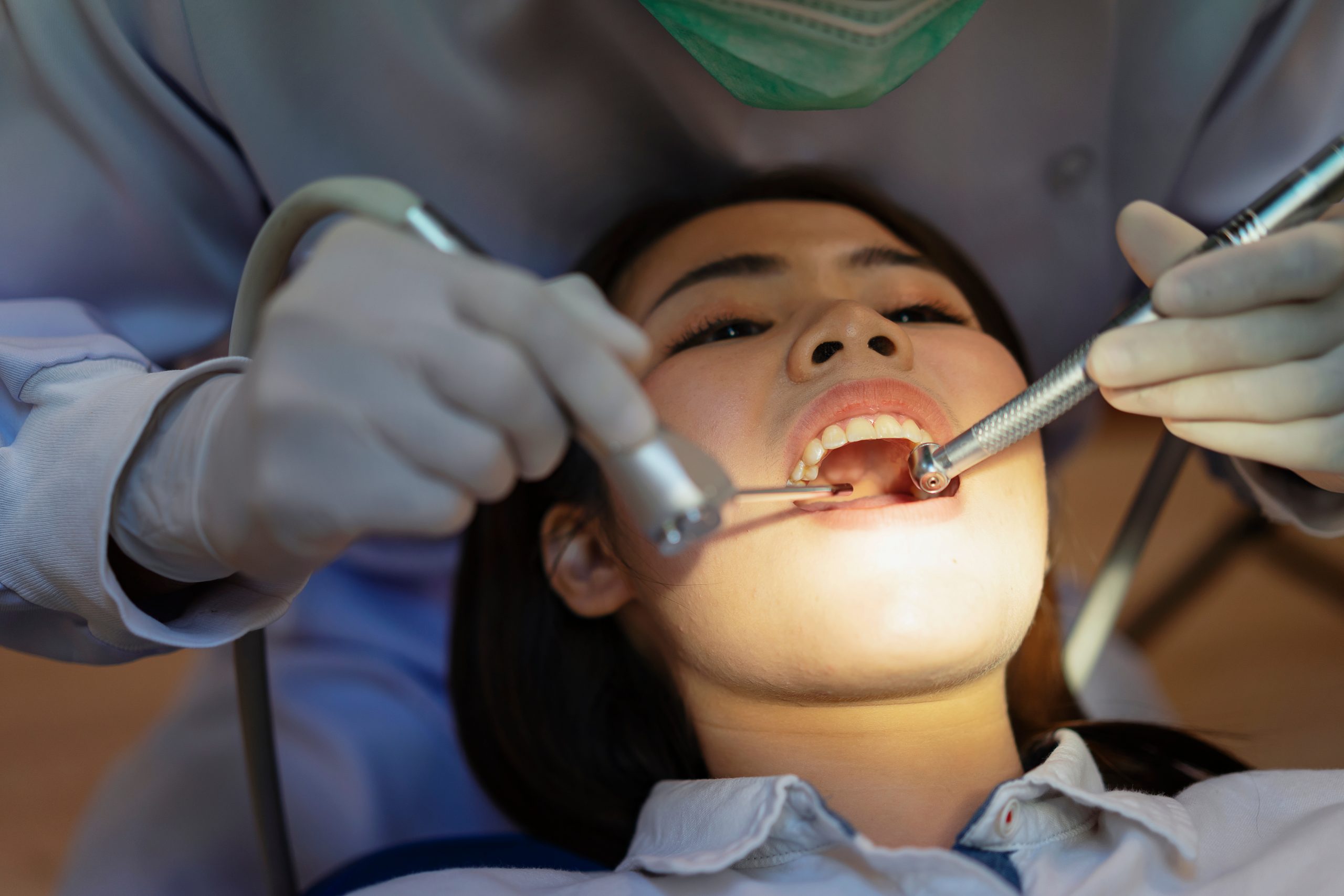 There's a common misconception that the only focus of cosmetic dentistry is aesthetics. While it does generally improve the overall look of your teeth, there is more to it.
Types of Cosmetic Dentistry
Cosmetic dentistry covers several procedures including:
Reasons to See a Cosmetic Dentist
Cosmetic dentists can fix all sorts of problems millions of people face daily.
Discolored Teeth
Discolored teeth are a very common issue, and it can be embarrassing. As a result, you may hide your teeth by keeping your lips together or changing the way you talk to hide your teeth.
Whitening treatments can help brighten your smile and improve confidence.
Missing Teeth
Whether you're missing a tooth from trauma or periodontal disease, cosmetic dentistry can replace it and restore your natural smile.
Neglecting tooth replacement can cause several problems. It puts surrounding teeth at a higher risk of damage, it can cause bone degeneration, and your teeth will shift.
Broken or Decaying Teeth
Broken and decaying teeth can be painful, embarrassing, and will become more damaged as time passes.
Teeth can't repair themselves, which is why cosmetic dentistry is needed.
Misshapen Teeth
We have little control over how our teeth are shaped. As a result, some of them may end up too long or pointed. Cosmetic dentistry can fix this by re-shaping your teeth.
Benefits of Cosmetic Dentistry
Cosmetic dentistry helps countless people annually, and it can help you, too!
Improves Confidence
Most people who have misaligned, broken, missing, or stained teeth actively try to avoid showing them. You shouldn't be embarrassed about your teeth, but that's easier said than done.
When it comes to your smile, cosmetic dentistry can help fix almost any problem you may be facing that is bringing down your confidence.
Improves Speech
There are a few reasons your teeth are causing speech problems — either you are changing the way you talk to try and hide them, or you physically cannot get your tongue or lips in the correct position to properly pronounce certain words.
Cosmetic dentistry can help solve both of these problems.
Improves Teeth Function
If you have damaged, missing, or misaligned teeth, it may be compromising the efficiency of how you chew. This is because you might be favoring certain areas to avoid pain.
Damaged teeth won't heal themselves, and adult teeth can't grow back. Because of this, you will need to see a cosmetic dentist to restore functionality to them.
How Much Does Cosmetic Dentistry Cost?
The cost of cosmetic dentistry can range from a couple of hundred dollars to several thousand depending on what you need done. It is impossible to determine without scheduling an appointment with your dentist.
Cosmetic Dentistry in Point Pleasant, NJ
Since cosmetic dentistry covers so many treatments and procedures, there is undoubtedly one to help you! To restore your smile in Point Pleasant, call us or book a visit online.
---
About the Author
Dr. Joseph Zicchino provides a wide array of cosmetic dentistry services, including Invisalign® Clear Aligners, at his practice in Point Pleasant, NJ. He earned his dental degree from NYU Dental School and established Coastal Dental Group in 2004. For more information call (732) 714-1030 or to schedule an appointment!