How Long Does Teeth Whitening Last?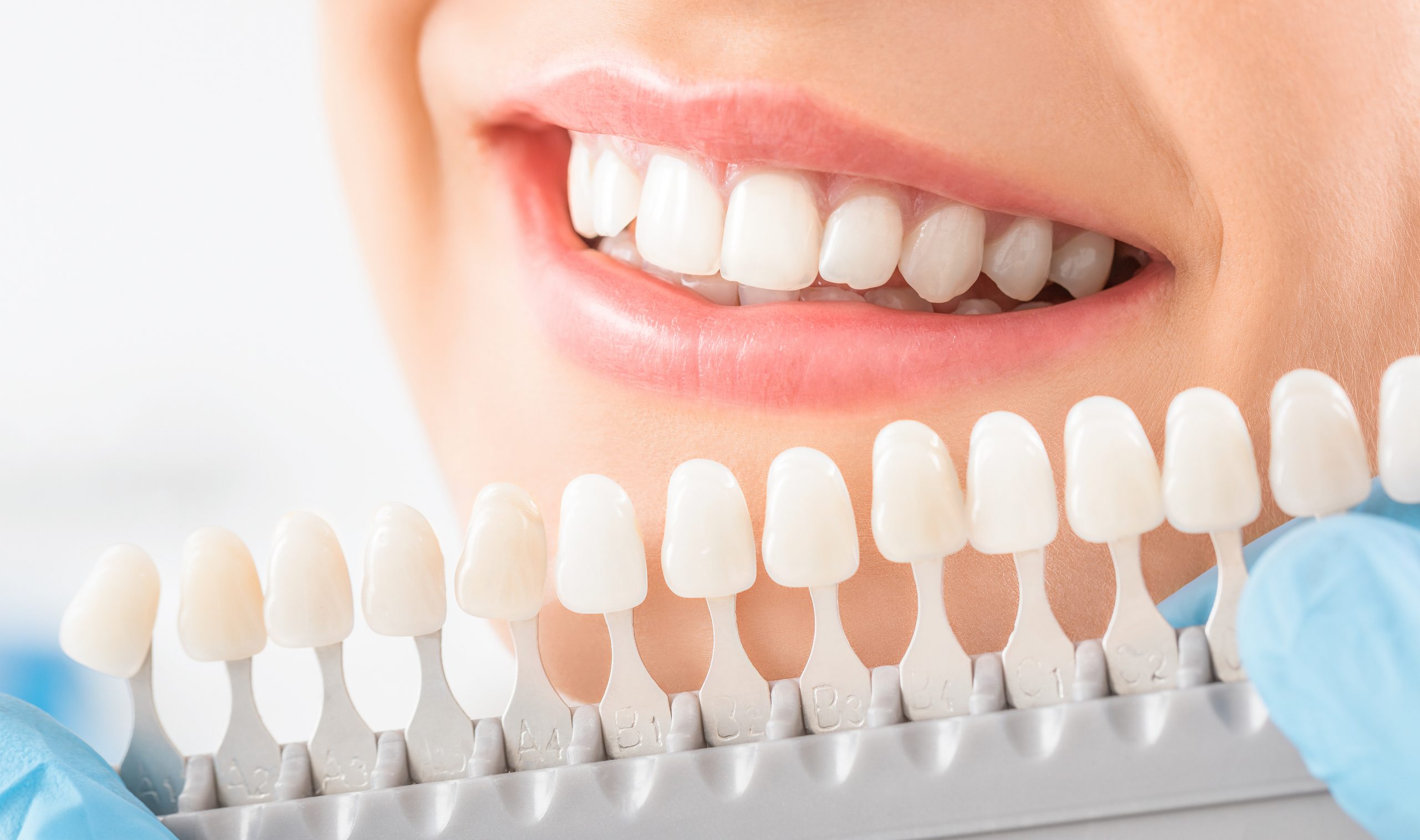 Do you have a special event coming up? Maybe you just want to boost your confidence a little with a brighter smile. No matter your situation, we are happy to help and answer some common questions about teeth whitening.
Our practice in Point Pleasant, NJ, offers two options for teeth whitening as part of our cosmetic dentistry services. We have an in-office whitening option or a take-home kit. Both treatments can whiten your teeth up to eight shades. However, the time it takes to achieve desired results, and the price, varies between them.
How Long Does Teeth Whitening Last?
Patients usually see their results from teeth whitening last six months to two years. How long your teeth stay white depends on how well you take care of them and what kind of treatment is chosen.
What you eat and drink after whitening your teeth is a primary factor on how long your smile will stay bright. Heavy coffee drinking and tobacco users tend to retain their results for mere months rather than years.
How Long Does it Take to Whiten Your Teeth?
As mentioned above, the in-office whitening treatment and the take-home kit take different amounts of time to achieve similar results. Keep this in mind if you plan to get your teeth whitened for a wedding, reunion, or any other special event.
In-Office Treatment
Our in-office whitening treatment takes about 45 minutes to achieve maximum results. It consists of three back-to-back 15-minute sessions.
From the time you walk in the doors for your appointment, you can leave with whiter teeth in a little over an hour.
Since it only takes one day, this is the perfect option for last-minute whitening. If you are whitening your teeth for an event, be mindful that you may have some sensitivity. We use Philips Zoom for whitening, so sensitivity is rare but possible.
Take-Home Whitening Kit
The overall treatment time for a take-home kit is similar to our in-office treatment, but it is broken up over two to four days with one treatment per day.
The take-home kit whitens your teeth one to two shades per treatment, and each treatment takes 8 minutes.
The kit comes with everything you need to achieve your whitening goal in less than a week.
How Much Does Teeth Whitening Cost?
Both of the treatment options we offer have flat rates. The in-office teeth whitening treatment costs $899, and the take-home kit is $399.
We frequently run promotions on several products and services, including whitening treatment. Check out our special offers page to see how much you can save today!
How Does Teeth Whitening Work?
Both treatment options have similar processes. You will start with a consultation before treatment can begin. Then, after treatment, you must continue good oral hygiene to keep your teeth white.
Consultation
Even if you decide to whiten your teeth with our take-home kit, Dr. Zicchino will still need to evaluate your mouth. This will allow him to make sure you're a viable candidate for teeth whitening and formulate a customized treatment plan.
The main reason patients don't qualify for whitening treatment is that their tooth enamel is too thin. This isn't necessarily dangerous, but they would experience extreme sensitivity to hot and cold.
Whitening Process
In-office and at-home whitening both require multiple treatments that gradually make your teeth whiter with each one. The only difference is that whitening in our office takes less than an hour while doing it yourself takes two to four days.
After your evaluation, treatment can begin. It starts with pulling your lips out of the way and damming off your gums to avoid gum bleaching.
The next step involves applying a proprietary gel containing hydrogen peroxide to your teeth.
Then, a special mouthpiece is inserted over your teeth for 15 minutes at a time in the office or 8 minutes per session at home. It emits a blue light that helps activate the hydrogen peroxide to penetrate your teeth and remove stains.
This process will then be repeated up to two more times.
Continuous Oral Care
You need to be extra diligent about the things you eat and drink after teeth whitening treatment not only to prevent pain but to keep them white.
Certain foods and drinks can stain your teeth and reverse the results of your whitening treatment. Also, if you want your treatment to last, stay away from foods and drinks that have excess sugar (candy), excess acidity (citrus fruits, vinegar, and carbonated drinks), and dark pigmentation (coffee, red wine, and certain spices).
Side Effects of Teeth Whitening
Like any other dental treatment, there are some possible side effects. They include:
Gum Irritation or Burning
Gum Whitening
Tooth Sensitivity
Throat and Stomach Irritation (if swallowed)
You can avoid or minimize these risks by carefully applying the gel to only your teeth and using the whitening kit as directed.
How Often Can I Get My Teeth Whitened?
We recommend waiting at least a year before getting your teeth whitened again. Even home whitening kits and whitening pens can damage your teeth if used too often.
If you properly clean your teeth and eat and drink the right things after whitening, you won't need another treatment within a year anyway.
How Long Does Sensitivity Last After Teeth Whitening?
After finishing your whitening treatment, you may experience some sensitivity to hot and cold foods and drinks, but this is rare with the Philips Zoom whitening treatment we use.
To make this time more comfortable, try and avoid eating or drinking anything too hot or cold. You can also use toothpaste for sensitive teeth.
Teeth Whitening in Point Pleasant, NJ
Whether you are getting ready for a special event, or just want to improve your confidence, Coastal Dental can help. Start your journey to a whiter smile today by scheduling an appointment online or giving us a call.
---
About the Author
Dr. Joseph Zicchino provides a wide array of cosmetic dentistry services, including Invisalign® Clear Aligners, at his practice in Point Pleasant, NJ. He earned his dental degree from NYU Dental School and established Coastal Dental Group in 2004. For more information call (732) 714-1030 or to schedule an appointment!