How Much Does Invisalign® Cost?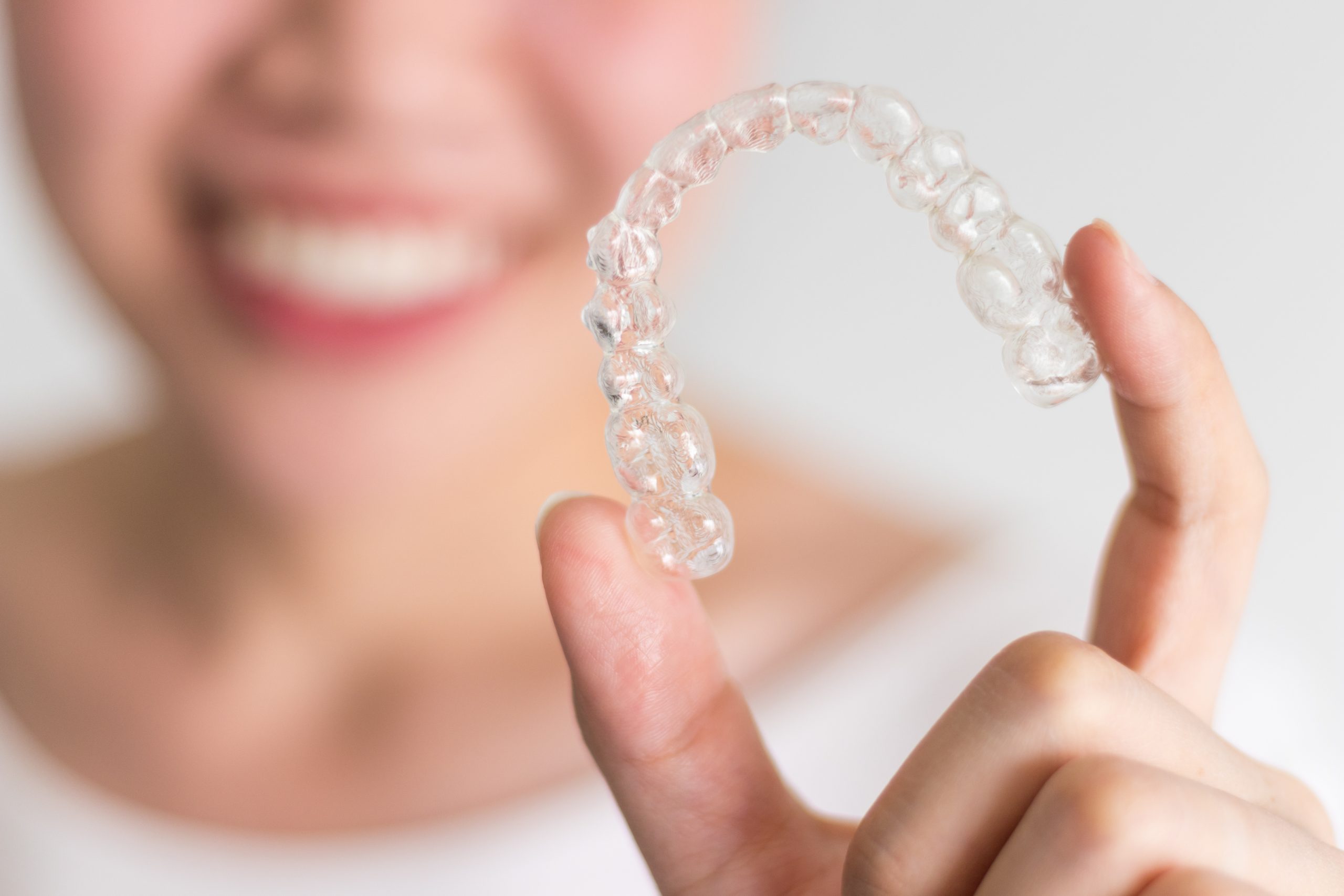 It's a fair question. You want to discreetly correct your smile but don't want to spend an arm and a leg in the process.
So, how much does Invisalign® cost? And how does it compare to braces? Our dentist is here to answer all of your questions!
How Much Does Invisalign® Cost?
Because the cost of Invisalign® treatment varies from person to person, it can cost anywhere from $3,000-$9,000+. The biggest determinant of Invisalign®'s cost is the number of aligning trays you need. The number of trays depends on treatment time and how well you care for and keep track of them.
The price of Invisalign® is comparable to braces, but so is the insurance coverage in most cases.
Does Insurance Cover the Cost of Invisalign®?
In many cases, your dental insurance will cover Invisalign® the same as braces. This means that your Invisalign® treatment will (most likely) be partially covered. The amount covered varies based on your insurance plan, but it could cover up to 50% of your treatment.
To figure out how much your insurance would cover for Invisalign® treatment, it's best to talk directly with your insurance provider or look through your benefits.
Additional Ways to Pay for Invisalign®
Even if your insurance plan covers the cost of Invisalign®, it won't cover 100% of the costs. Other ways you can pay for this dental treatment include:
Health Savings Accounts (HSA) – If you have a health savings account, you can use those funds to pay for Invisalign® treatment. Typically, you'll still have to pay for your treatment upfront. Then, you'll ask for reimbursement from your HSA funds.
Flexible Spending Account (FSA) – FSA funds can also be used to pay for medical treatment like Invisalign®. This can be a better option than paying with HSA money because you don't usually have to pay upfront – if you have an FSA, you probably also have a debit card you can use to pay for the treatment with your FSA funds.
Financing – If you aren't able to use any of the options above, you can look into financing your Invisalign® treatment. Care Credit is a great option if you're looking for a credit card to pay for medical expenses. You should also check with your dentist to see if they offer their own financing options.
Is Invisalign® Cheaper Than Braces?
Without seeing your specific alignment needs, it's difficult to determine if Invisalign® will be cheaper than braces. However, on average, patients who only need minor corrections can save money with braces.
That said, if the cost for your specific treatment is comparable between braces and Invisalign®, we recommend choosing the more discrete, comfortable option – Invisalign®.
How Long Does Invisalign® Take?
Again, this varies from person to person, but the average treatment time is about 18 months. That said, minor corrections could take as little as six months.
Comparing Invisalign®to braces , Invisalign® works faster. It is also worth mentioning that getting Invisalign® as a teenager can lead to even quicker results because our mouths are malleable until almost age 20.
Invisalign® Treatment in Point Pleasant, NJ
Our experienced dentist, Dr. Zicchino, has over 15 years of experience helping patients achieve the smiles of their dreams.
Call us or schedule an appointment online to find out if Invisalign® treatment is right for you. You have nothing to lose and a straight, beautiful smile to gain!
---
About the Author
Dr. Joseph Zicchino provides a wide array of cosmetic dentistry services, including Invisalign® Clear Aligners, at his practice in Point Pleasant, NJ. He earned his dental degree from NYU Dental School and established Coastal Dental Group in 2004. For more information call (732) 714-1030 or to schedule an appointment!