How to Use Invisalign® Cleaning Crystals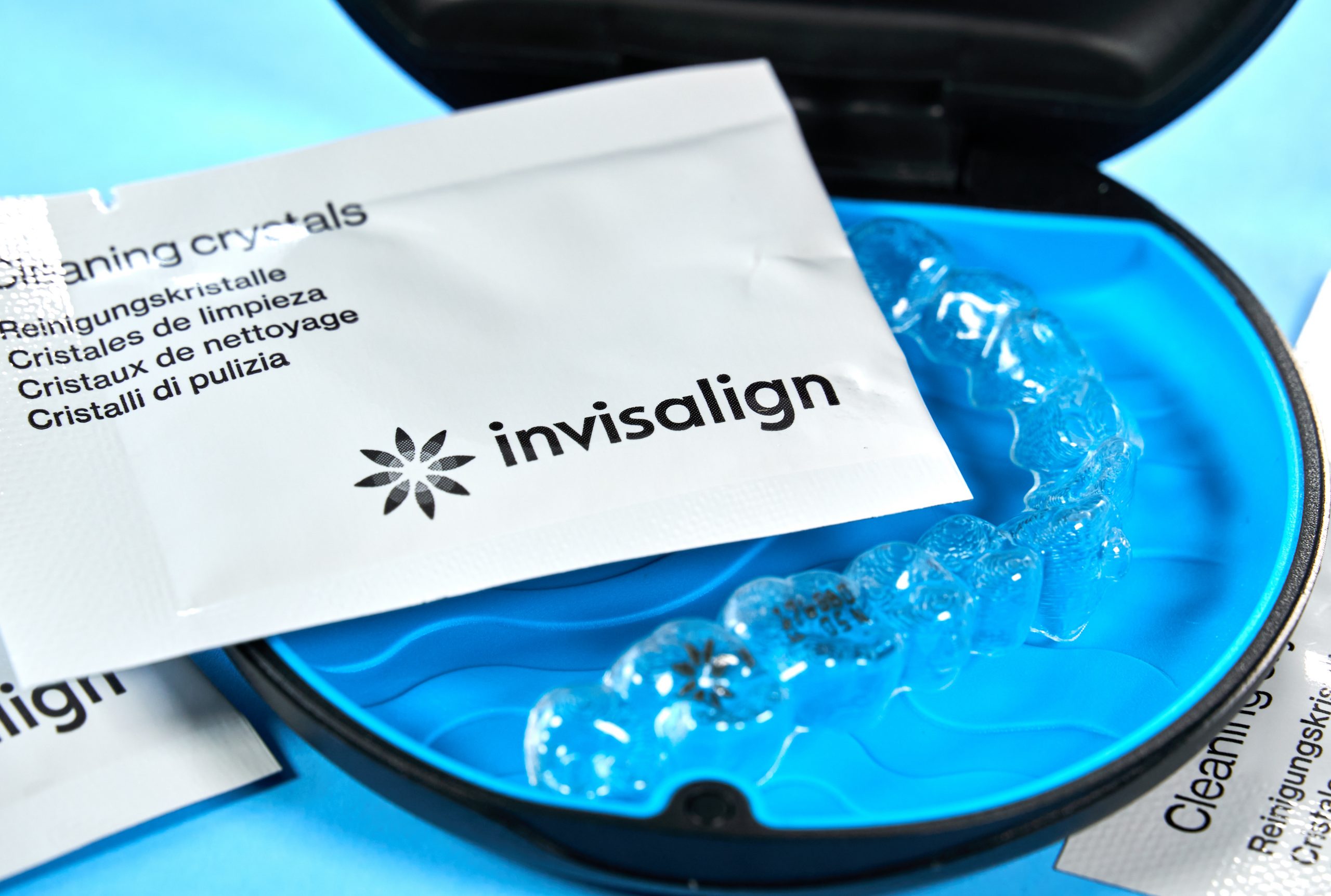 You can still benefit from using Invisalign
®
Cleaning Crystals even if you already follow a strict aligner cleaning regimen. As
Invisalign® providers in Point Pleasant
, we're always teaching patients how to keep their aligners as clean as possible. Performing basic cleaning isn't always enough, and the cleaning crystals are a great way to ensure a deep clean. Knowing how to use them is half the battle, so we broke down the process for you.
What are Invisalign® Cleaning Crystals?
Invisalign
®
Cleaning Crystals remove bacteria and plaque from aligners. They keep Invisalign
®
clear, odor-free, and fully sanitized. The formula was specially designed to ensure your aligners remain as clean and clear as possible.
How to Use Invisalign® Cleaning Crystals
Invisalign
®
Cleaning Crystals are one of the best ways to keep your aligners bacteria-free. They are specifically designed to be gentle enough to not damage your aligners, yet tough enough to sanitize them. Here is how to use them:
Pre-rinse The first step is to thoroughly rinse the aligners to get rid of any food particles. Skipping this step may result in food still being in the aligners when you put them back in. Wearing your aligners with even the smallest bit of food in them can cause tooth decay.
Fill Cup With Water and Aligners Next, fill a cup with enough warm water to submerge the aligners, then drop them into the cup. DO NOT use hot water as it will cause your Invisalign® trays to become misshapen. Invisalign® works by gently moving your teeth with different sets of aligners, which means those aligners need to be kept in perfect condition. If they become damaged or misshapen in any way, it could throw off the overall treatment plan.
Add Cleaning Crystals After warm water and aligners are in the cup, pour in one packet of Invisalign® Cleaning Crystals.
Mix Crystal Until They Dissolve Gently swirl or stir the water in the cup for about 15-20 seconds, or until the cleaning crystals dissolve. Once dissolved, let the Invisalign® trays soak for about 20 minutes.
Rinse Make sure to thoroughly rinse your aligners after you take them out of the cleaning mixture. This helps avoid a bad taste and possible damage to your teeth or the aligners themselves. Again, DO NOT use hot water.
How Often Should You Use Invisalign® Cleaning Crystals?
We recommend using Invisalign
®
Cleaning Crystals twice a day — in the morning and at night. You can get by soaking your aligners in the crystals once per day as long as you safely disinfect them a second time during the day.
Where to Get Invisalign® Cleaning Crystals
Fortunately, there is no shortage of options for ordering Invisalign
®
Cleaning Crystals. You can get them from us or online from an authorized retailer. Just ask about them during your next visit! If you do choose to order online, we recommend
getting them directly from Invisalign®
. Doing so will ensure you aren't getting a knock-off product. Shipping may take a week or longer, so don't wait until you run out before you order more.
We Provide Invisalign® in Point Pleasant, NJ
If you're looking to gain a confident smile without having to get braces,
give us a call
or
schedule an appointment online
today!
---
About the Author
Dr. Joseph Zicchino provides a wide array of cosmetic dentistry services, including Invisalign® Clear Aligners, at his practice in Point Pleasant, NJ. He earned his dental degree from NYU Dental School and established Coastal Dental Group in 2004. For more information call (732) 714-1030 or to schedule an appointment!