How to Help Sensitive Teeth After Whitening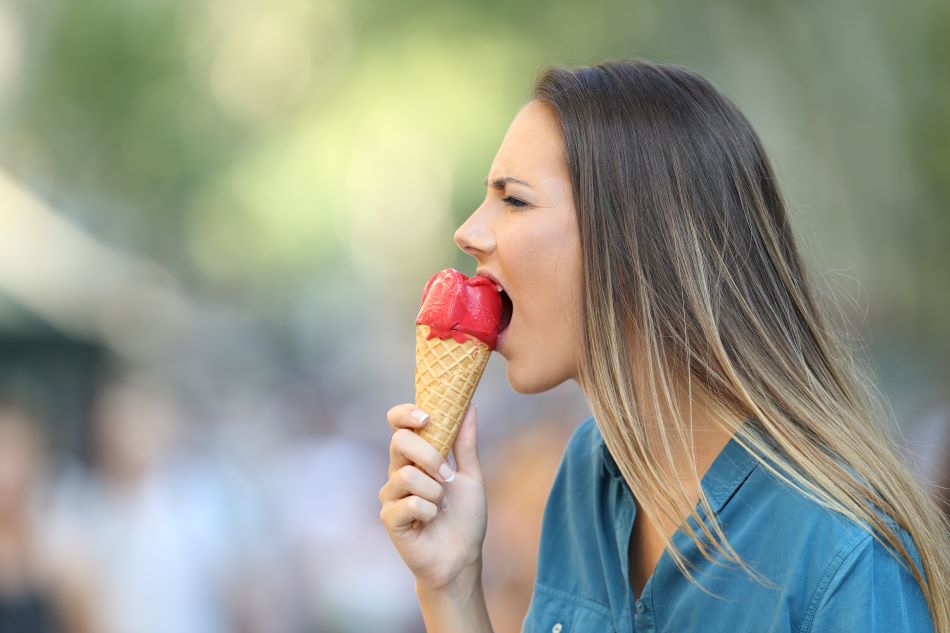 Tooth sensitivity after whitening can be daunting, but it's something you can minimize or avoid altogether. At Coastal Dental in Point Pleasant, NJ, we use Philips Zoom to whiten our patients' teeth. The unique whitening gel that Philips uses will leave you with little to no sensitivity after treatment. However, other
whitening treatments can cause sensitivity for around two days.
Since many people use other options, here's how to help sensitive teeth after whitening.
What Helps Sensitive Teeth After Whitening?
If you have already had treatment or started it at home, here is how to help sensitivity after whitening your teeth:
Use a toothpaste specifically formulated for sensitive teeth
Use a soft-bristle toothbrush
Avoid hot and cold drinks and food
Use a local numbing cream such as Orajel™
Over-the-counter pain medicine
How Long Does Sensitivity Last After Teeth Whitening?
Unless you use
Philips Zoom to whiten your teeth
,
you will likely experience sensitivity for 24-48 hours after treatment.
If your teeth remain sensitive for three days or more, contact the office that did your treatment.
Why Are My Teeth Sensitive After Whitening?
The reason your teeth may be sensitive after whitening is because
teeth whitening solutions that contain bleach create microscopic pores on your teeth.
Normally, the enamel of our teeth works well to insulate the nerves from hot and cold things. However, these pores that are created allow the nerves to feel temperatures they're normally safeguarded from. Fortunately, these pores should close in a couple of days, and everything will go back to how it was before your whitening treatment.
Will My Teeth Be Sensitive After At-Home Teeth Whitening?
Your teeth will most likely be sensitive after at-home whitening.
It is important to follow the instructions word-for-word. Proper use will minimize sensitivity and avoid permanently damaging your enamel. Make sure you don't use it more often than directed — this could damage your tooth enamel, causing permanent sensitivity to hot and cold foods and drinks.
How to Avoid Sensitive Teeth After Whitening
There is no way to guarantee your teeth won't be sensitive after whitening, but
there are steps you can take to minimize sensitivity and discomfort.
Repair Damaged Teeth Before Treatment
Damaged teeth are a common cause of increased sensitivity after whitening. This damage can be cavities, cracks, or chips.
Damaged teeth usually are more sensitive in the first place, but whitening amplifies it.
This is because damaged areas offer less protection and insulation for the nerves in the tooth. Whitening temporarily reduces the barrier between hot and cold things and the nerves within the tooth even more. If your teeth are damaged, we recommend looking into
cosmetic dentistry treatment options
, such as
dental bonding
or
tooth enamel shaping
to fix any irregularities before moving forward with teeth whitening.
Start Using a Desensitizing Toothpaste Before Treatment
Desensitizing toothpaste works by blocking pain signals caused by hot or cold sensations.
One of the most trusted brands is Sensodyne. However, other brands such as Colgate® and Arm & Hammer work great, too.
Pick an Alternative Whitening Method
Not all tooth whitening methods will have the same results. Certain whitening treatments, such as ones that use a bleaching agent, tend to result in more sensitivity than others. The Zoom Whitening method, which is what we use here at Coastal Dental, has been formulated to leave patients with little to no sensitivity after getting their teeth whitened.
Worst (and Best) Things to Eat and Drink After Teeth Whitening
What you eat after getting your teeth whitened has a big influence on
how long your teeth stay white
and how much discomfort you have.
Worst Things to Eat and Drink After Teeth Whitening
For about 48 hours after whitening, your teeth will be more susceptible to staining
due to the temporary pores created from whitening. To avoid sensitivity and staining after
teeth whitening treatment
,
avoid the following for at least the first two days after treatment.
Coffee
Red Wine
Dark Soda
Spaghetti Sauce/Marinara Sauce
Iced Drinks
Ice Cream
Best Things to Eat and Drink After Teeth Whitening
For the best results,
what you eat and drink after teeth whitening
should be limited. It's best to stick with light-colored, soft foods. Some of the safest options include:
Sandwiches
Fish
Tofu
Water
Milk
Teeth Whitening in Point Pleasant, NJ
Don't let sensitive teeth negatively affect your day!
Try these tips to help sensitivity after whitening your teeth to have the best experience possible.
If you need your teeth whitened in Point Pleasant, NJ,
book an appointment online
, or give us a call today!
---
About the Author
Dr. Joseph Zicchino provides a wide array of cosmetic dentistry services, including Invisalign® Clear Aligners, at his practice in Point Pleasant, NJ. He earned his dental degree from NYU Dental School and established Coastal Dental Group in 2004. For more information call (732) 714-1030 or to schedule an appointment!