How Much Does Teeth Whitening Cost in New Jersey?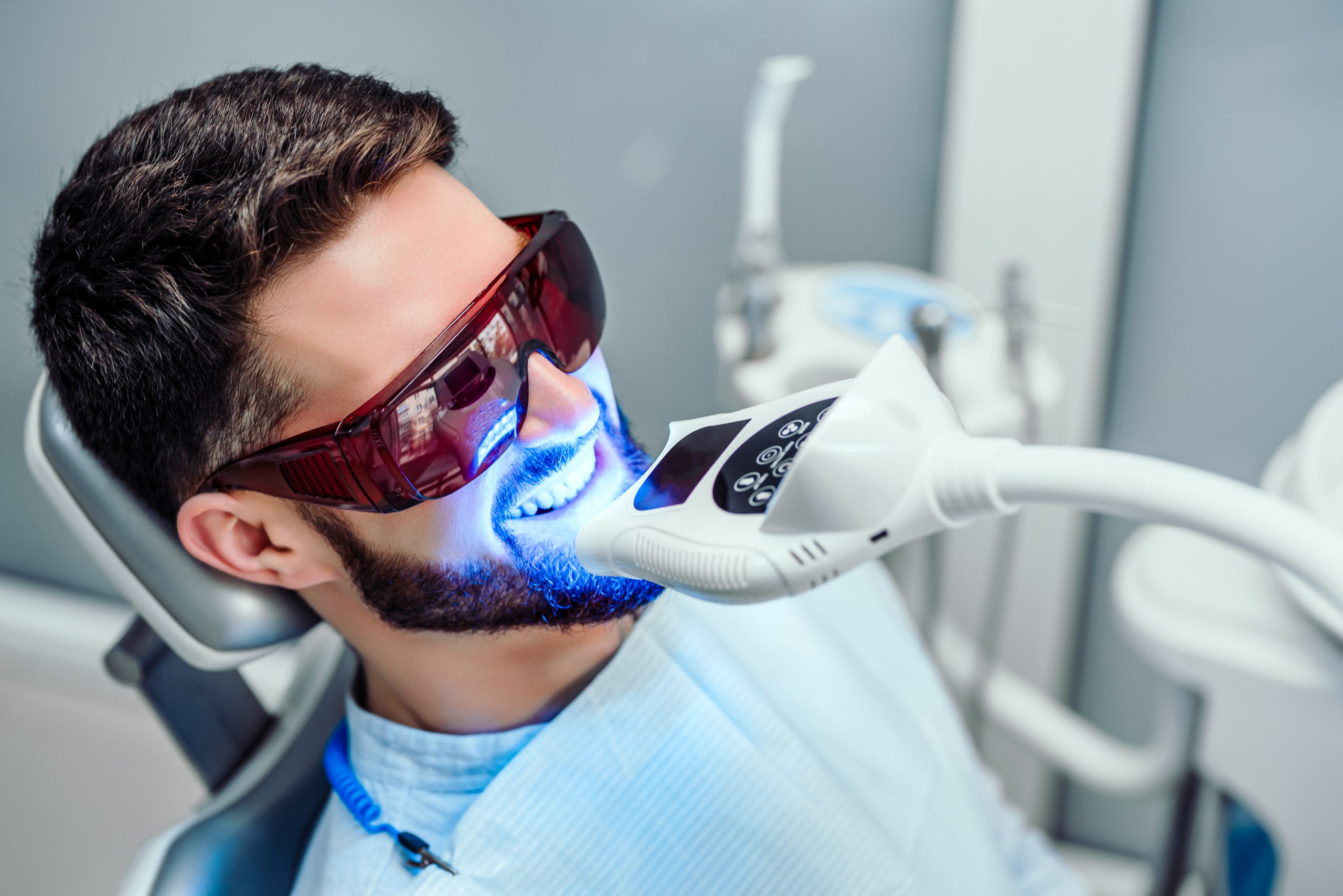 If you're looking for teeth whitening, we're the dental office for you. Our office in Point Pleasant, NJ offers a couple of different teeth whitening treatment options.
Keep reading as our Point Pleasant dentist goes over how much teeth whitening costs, and breaks down each whitening method, so you can make the best decision to meet your whitening goal.
How Much Do the Different Types of Teeth Whitening Cost?
There are three main teeth whitening methods — over-the-counter, at-home kits, and in-office treatment. They all vary in cost, how quickly you see results, and how long they will keep your teeth white.
Over-the-Counter Teeth Whitening Cost
Over-the-counter teeth whitening products generally cost $5 to around $50. The most popular of these products are whitening toothpaste and whitening strips, which can be found at most stores with an oral care aisle.
Whitening Toothpaste
Whitening toothpaste is at the low end of the cost range, usually running $5-$10. In most cases, it takes about two to three weeks to see a noticeable difference in your smile. But since most whitening toothpaste is safe for daily use, you can maintain a bright smile as long as you continue using it.
Whitening Strips
Depending on the quantity and the brand of the whitening strips, they usually cost between $10 and $50.
Based on your goals, whitening strips can give you noticeable results in less than a week!
If you decide to go the over-the-counter route, do your research because they aren't all created equal. Also, make sure you closely follow the instructions to avoid damaging your teeth.
At-Home, Professional Teeth Whitening Cost
Many dentists have started offering professional, at-home whitening kits. They are pricier than over-the-counter whitening strips, costing between $250 and $500, but are widely considered safer and more effective.
Most kits come with a gel you apply to your teeth and a special, light-emitting mouthpiece to activate it.
Take-home whitening kits don't give you near-instant results like in-office treatment, but they can still transform your smile in as little as two days.
In-Office Teeth Whitening Cost
In-office teeth whitening in New Jersey can cost anywhere from $300 to $1,000. This option is appealing for last-minute whitening because you can achieve a noticeably whiter smile in less than an hour.
Will Insurance Cover Teeth Whitening?
Most basic dental plans do not cover teeth whitening. However, some insurance providers will partially cover it with certain plans. For example, Humana offers dental plans that help cover the cost of teeth whitening treatments up to $100 per year.
Talk to your dental insurance company to see if they offer anything similar.
After-Care for Teeth Whitening Treatment
To prevent sensitivity after whitening, and to keep your teeth looking great for as long as possible, here's a list of do's and don'ts after you get your teeth whitened.
Do:
Use a soft-bristled toothbrush
Regularly floss and brush your teeth
Use Orajel® or over-the-counter pain medicine if sensitivity is affected you
Get plenty of calcium and vitamin D
Watch what you eat after whitening. Try to stick to light-colored foods, such as fish, chicken, water, and milk
Don't:
Eat or drink anything extremely hot or cold
Eat or drink anything with dark pigments (dark berries, tomato soup/sauce, coffee, red wine)
Drink anything with high acidities like fruit juices and carbonated drinks, including sparkling water
Ignore extreme pain
How Long Does Teeth Whitening Last?
Teeth whitening usually lasts six to 24 months. You can keep your teeth white for a long time with proper care. If you use whitening toothpaste and go easy on dark-pigmented foods and drinks, you could enjoy a long-lasting bright smile!
Get Your Teeth Whitened in Point Pleasant, New Jersey
If you want a whiter smile, book an appointment for teeth whitening in Point Pleasant, NJ! We have helped countless people achieve their smile goals while improving their confidence.
---
About the Author
Dr. Joseph Zicchino provides a wide array of cosmetic dentistry services, including Invisalign® Clear Aligners, at his practice in Point Pleasant, NJ. He earned his dental degree from NYU Dental School and established Coastal Dental Group in 2004. For more information call (732) 714-1030 or to schedule an appointment!