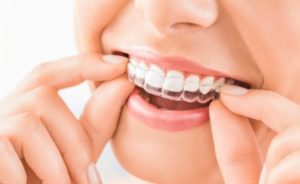 You've been waiting to straighten your smile for a long time and you're eager to see the results! When the treatment is over, you will finally have the smile that you always wanted. You know about how the treatment works and you have all of the instructions that you need, but what exactly can you expect from the experience? What else do you need to know about your first few days? Continue reading to learn more about your first day of using 
Invisalign Clear Aligners
 so you know what to expect.
Temporary Lisp
When you begin your Invisalign treatment, it isn't unlikely to begin speaking with a slight lisp. Before you begin worrying about talking like this the entire treatment, remember that it is just a result of your tongue getting used to the aligners in your mouth. This usually goes away after approximately a week.
Irritation of Soft Tissues
When you first get Invisalign, the soft tissues in your mouth won't be used to the edges of your aligners quite yet. You will likely experience some irritation on your gums or the inside of your lips. This should go away after you get accustomed to wearing the aligners over time. If you are experiencing extreme discomfort or this does not improve, call your dentist. They will likely be able to trim the edges in order to make the aligners more comfortable.
Soreness
No teeth straightening option comes without soreness. Even thought his won't be as uncomfortable as regular braces, you are still bound to experience some discomfort associated with the pressure being put on your teeth to move them to their new locations. This should subside after a few days. If you need to relieve the soreness, you can take over-the-counter pain medication.
Difficulty Removal of Aligners
This teeth straightening treatment is designed to fit your teeth perfectly and tightly. This means that it can be difficult to remove when you need to eat, drink, or brush your teeth. Even though your dentist will show you how it's done, it can still be difficult to get the hang of it. As time goes on, especially at the end of each two-week wear period, this should get easier. The first few days may not be the most comfortable and even feel a bit awkward. However, after a little bit of time you will easily be able to adjust to the aligners. With patience, you will be on a path towards a straighter smile.
---
About the Author
Dr. Joseph Zicchino provides a wide array of services, including Invisalign Clear Aligners, at his practice in Point Pleasant, NJ. He earned his dental degree from NYU Dental School and established Coastal Dental Group in 2004. For more information on Invisalign or to schedule a consultation, visit his website or call (732) 724-0296.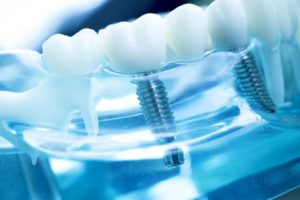 If you're one of the millions of Americans looking for a solution for their missing teeth, then you know that doing your research is important. You should know exactly what you're getting and how it will help to restore your smile. One of the things you want to consider is how long a tooth replacement option will last before you need to get it repaired or replaced. This is part of the reason why 
dental implants
 have become so popular over the past few years. Continue reading to learn more about the longevity of dental implants from a dentist near you.
Are Dental Implants Permanent?
You have probably heard implants be referred to as a permanent tooth replacement option. While they are long-lasting, they do not necessarily last forever. Dental implants have a lifespan of 25 years+! But their longevity depends on a multitude of different factors. Here are some that affect them the most:
Maintenance
Location of the implant
Skills of your dentist
Gum health
Certain health conditions
How Can You Prolong the Life of Your Dental Implants?
There are also factors that are completely in your control that can help to increase the longevity of your implants. Here's what you should do:
Choose an experienced dentist: When you're getting any procedure done, you want to ensure that the healthcare professional knows exactly what they're doing. Before you get your implants, ask the dentist about how long they've been placing implants and how often they do it. Read about them online. You should be informed about whose hands you will be in.
Practice good oral hygiene: The longevity of your implants depends on daily flossing and brushing. If you aren't keeping up with good dental hygiene, you are more likely to develop periodontal disease which can cause an implant to fail.
Be careful: Remember that your teeth are not tools, even if they aren't your natural teeth. Chewing on nonfood items like pencils, pens, and packaging can cause your implants to become damaged over time.
See your dentist regularly: When you go in for your regular appointment, you generally receive a professional cleaning as well as a checkup. If there is an issue in your mouth that could lead to the failure of your implant, then it's important that your dentist catches it early so it can be treated!
Replacing your missing teeth is a huge decision, and dental implants have proven to be effective in helping patients get their smile back. By doing your research and taking proper care of them, you will be able to show off your implants for years to come!
---
About the Author
Dr. Joseph Zicchino established Coastal Dental Group in 2004 and has been serving Point Pleasant, NJ ever since. He earned his dental degree from NYU Dental School and completed his residency at Mountainside Hospital in Montclair. Dr. Zicchino offers dental implants as a teeth replacement option. For more information or to schedule a consultation, visit his website or call (732) 724-0296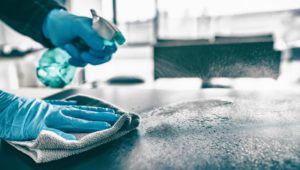 In order to make sure that patients preserve the health of their teeth and gums, dentists around the country are opening their doors again. The primary difference between now and before is that they're increasing their safety precautions in an effort to keep patients safe. This involves meeting and exceeding strict CDC sanitation guidelines. Read on to learn four new ways in which your dentist in Point Pleasant has made their daily safety practices more rigorous than ever.
Appointing a Safety Champion
A Safety Champion is a staff member who is appointed on any given day to oversee your dentist's daily sanitation guidelines. Whether that's greeting patients, making sure social distancing is feasible in-office at all times, or overall monitoring, they're there to solely focus on the sanitation of the facilities. By having one person in-charge of this, it's easier to keep track of what sanitation precautions have already been completed throughout the day. This also allows the rest of our staff to carry on with their day without halting the patient appointment schedule, ensuring fast and effective care in a completely sterile environment.
Daily Staff Health Checks
As soon as the dental staff arrives at the office, they will undergo a health check involving a no-contact temperature reading and being asked several screening questions to ensure that they're healthy and ready to care for patients. This way, we're able to ensure patients that they're being treated by healthy individuals, so they don't have to worry.
Change Work Clothes at Work
Before, you may have seen nurses, hygienists, or other medical staff dawning their scrubs at the local grocery store after work. However, that's all about to change. The dentist near you has implemented that all work clothing will be changed out of at work before staff leaves, and when they arrive the next day, they will change into their clean scrubs at work. This ensures that everything from the countertop of the welcome desk to the scrubs of your dentist are sanitized and disinfected.
Always Wearing Personal Protective Equipment
Your dentist, hygienist, and welcome desk attendant will always be wearing personal protective equipment, including but not limited to, protective eyewear, a mask, a splash screen, and gloves. This will reduce the chances of droplet spread. Staff will also be required to wash their hands both before and after they have gloves on to make sure that they are clean at all times. If you're concerned about what safety precautions your dentist in Point Pleasant has in place in response to the COVID-19 crisis, you can call and ask them. These strict sanitary practices will allow you to get dental care without having to worry about your safety.
---
About the Author
Dr. Joseph Zicchino has completed a dental residency at Mountainside Hospital and strives to stay up-to-date with the latest advancements and findings in the dental world. He enjoys providing his patients with high-quality dental care they can trust in and providing them with the knowledge and tools they need to maintain excellent oral health. For questions or to schedule an appointment, visit Coastal Dental's website or call 732-724-0296.